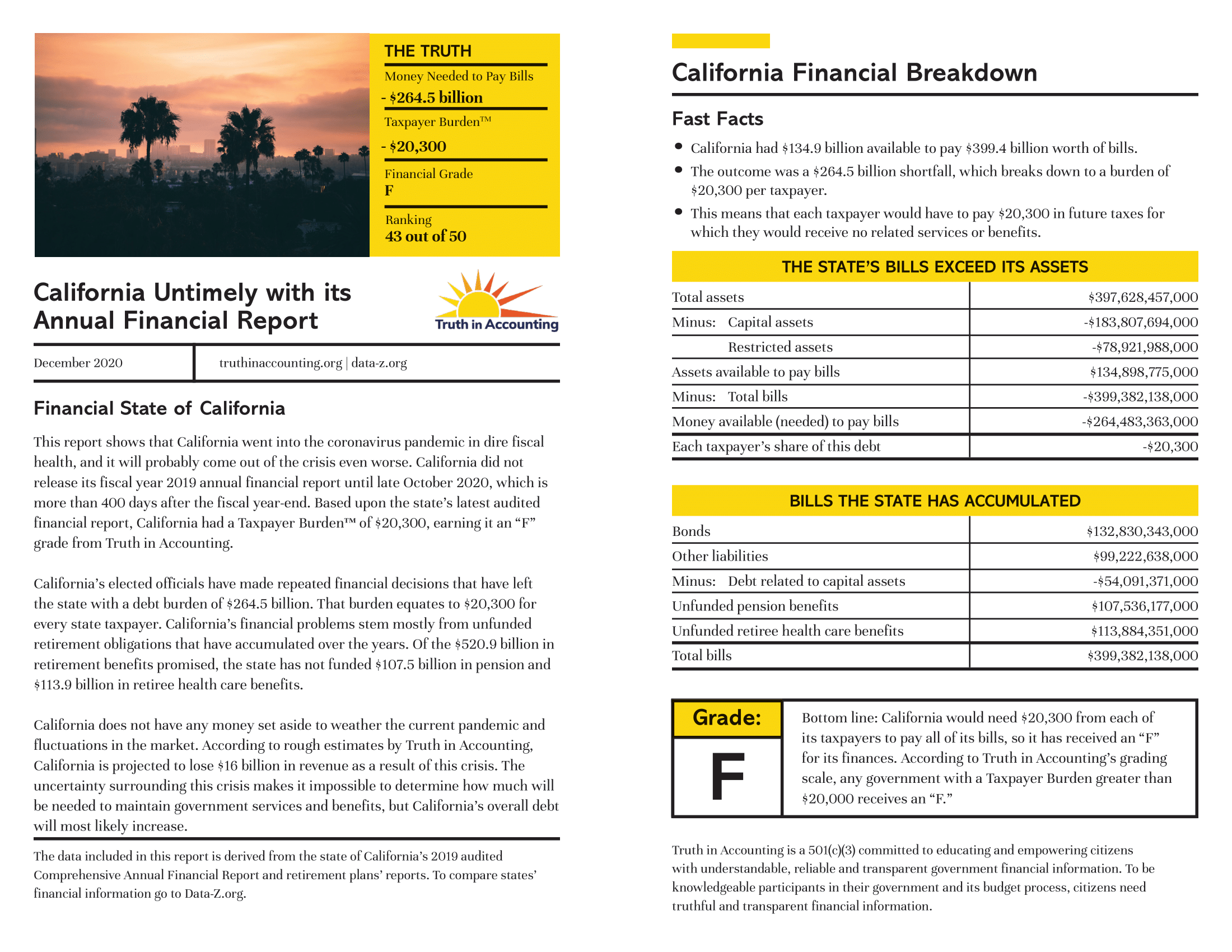 TIA Data
2019 Financial State of California (Released 9/22/2020)
Use Create Your Own State Chart to see additional financial, demographic and economic data for this and other states
California owes more than it owns.
California's Taxpayer Burden™ is -$21,100, and it received an "F" from TIA.
California is a Sinkhole State without enough assets to cover its debt.
Elected officials have created a Taxpayer Burden™, which is each taxpayer's share of state bills after its available assets have been tapped.
TIA's Taxpayer Burden™ measurement incorporates both assets and liabilities, not just pension debt.
California only has $114 billion of assets available to pay bills totaling $388.9 billion.
Because California doesn't have enough money to pay its bills, it has a

$275 billion

financial hole. To fill it, each California taxpayer would have to send

$21,100

to the state.
California's reported net position is inflated by $22.6 billion, largely because the state defers recognizing losses incurred when the net pension liability increases.
As of September 22, 2020, the state's financial report still hasn't been released to the public.